Know us before we know you!
Know About Us and How We started
How did we start?
Well, something happened over coffee!
It was August 2016, in a small coffee shop at Kolkata – " The City Of Joy" we started with a cuppa. Few different people came together under an opportunity who were searching to create a shift in the recruitment industry.
Having worked together for more than 5 years, they realized they are made for something Bigger – to create a shift – to create a change for betterment in many peoples' lives.
So, some opened their Logical Left Brains and some opened their Creative Right Brains and some opened both. And the result is HR Monks . Finally, the kid was born on 17th September 2016.
Then We Framed Ourselves
We had a clear dream – " To Become The Best Strategic HR Consultants" not in the industry, but in front of two kinds of eyes – In the Eyes of Our Clients and In Our Own Eyes. To achieve that, we created a few rules which we named – "HR Monks Rules"
ROI Focussed
The best return on investment is how many innovations your employees bring to your organization every year.  We focus on Human factors more than anything else.
Valuable
Our mission is to constantly add value to your human resources, we measure our success by the number of future leaders we are adding up to your pipeline.
Simplicity
We encourage doing the same things in different ways and that's why our most solutions to complex human resource problems may sound "Simple". Its simplicity, we live with.
Innovation
Probably, if we don't add up constant innovation to any work, we will simply decide to stop that work.
Moving Foward…
Currently, we are fully focused on Scaling Up our Executive Search Business and we are creating some online products which can help the organization to manage talents better. We have defined our Tag Line, Our Mission and Laid Down Our Values as well.
Our Tag Line
"Change For Betterment! "
Our Mission
To help the organization grow by providing the right opportunity to the right talent at the right time. To become "The Most Preferred Talent Consultant" for small and medium enterprises.
Our Values
Service & Product Leadership
We've worked with some great companies already. We think you should join them in your quest for top talent.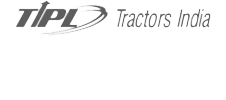 Probably our ratings say, we all live our values together !
A very good executive search consultancy in sourcing Right candidate for a Company.
One of the best consultancy in Kolkata.
The follow ups from the HR monks and the help they provide is excellent. You can trust on their work.
HR Monks team operates in a extremely professional manner and run by very matured and empathetic personnel who strive to provide best industry, best job environment, and best services to the deserving candidates. I wish more and more colourful feathers to be added on their cap in the days ahead.  All the best Team HR Monk.
HR monks contacted me through my Naukri profile, they managed the interview, called me continuosly to know the progress and if there was any trouble along the way, they tried their best to solve it for a smooth interview and joining process into the company. The team of HR monks is extremely professional and helpful from my experience. My contact person was Ritika Sachar from HR Monks, and i would like to thank her for her patience with me and the long joining process and for assisting me throughout.
HR Monks is very professional when it comes to providing consultancy in job related matter. I was very lucky to have you guys in starting my new journey. Both Sovick and Polly are very friendly in consulting. Thanks HR Monks.