We are in the business of change. We help organizations Grow by helping them acquire the Right Talent in The Right Time!
HRmonks Consulting Pvt. Ltd. is a strategic human resource consulting organization which believes in change for betterment. We help organizations GROW by helping them acquire talent with our social media tools, in-house talent specialists and talent acquisition strategies.
"Nothing we do is more important than hiring people. At the end of the day, you bet on people, not strategies."
-Lawrence Bossidy
Growing Organization by Helping in Acquiring the Right Talent!
We find leaders for tomorrow. We help organizations understand their required competencies and create human resources that bring in learning and innovations. 
"Most people miss Opportunity because it is dressed in overalls and looks like work."
-Thomas A. Edison
Are You Looking For An Opportunity?
We have a dedicated Job Board. Explore and Search for our recent vacancies there and discover new job opportunities that may help you build a dream career and life.
We've worked with some great companies already. We think you should join them in your quest for top talent.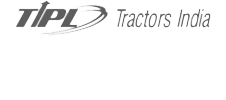 Probably our ratings say, we all live our values together !
A very good executive search consultancy in sourcing Right candidate for a Company.
One of the best consultancy in Kolkata.
The follow ups from the HR monks and the help they provide is excellent. You can trust on their work.
HR Monks team operates in a extremely professional manner and run by very matured and empathetic personnel who strive to provide best industry, best job environment, and best services to the deserving candidates. I wish more and more colourful feathers to be added on their cap in the days ahead.  All the best Team HR Monk.
HR monks contacted me through my Naukri profile, they managed the interview, called me continuosly to know the progress and if there was any trouble along the way, they tried their best to solve it for a smooth interview and joining process into the company. The team of HR monks is extremely professional and helpful from my experience. My contact person was Ritika Sachar from HR Monks, and i would like to thank her for her patience with me and the long joining process and for assisting me throughout.
HR Monks is very professional when it comes to providing consultancy in job related matter. I was very lucky to have you guys in starting my new journey. Both Sovick and Polly are very friendly in consulting. Thanks HR Monks.
Our Latest Blogs on MONK WISE
In the past couple of weeks, almost the entire world is still because of the lockdown and all the employees have been working from home. Every organization has started building strategies on how to operate post coronavirus when the lockdowns will be over Coronavirus...
read more